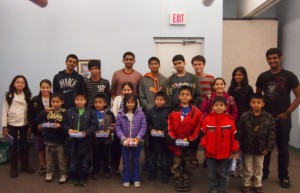 A2Z Mentoring is always looking for new volunteers! If you want to become part of our team and help change the lives of students in our community, please click on the above link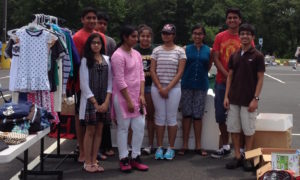 Help us raise money and materials to give essential school supplies to our students. Anyone can participate–even people who aren't in A2Z! For more info, please click on the above link.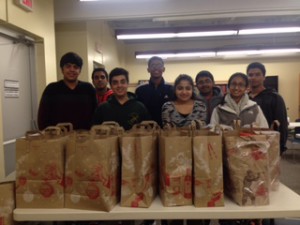 During the holidays, A2Z collects food and donations to help make sure no one in the community has to grow hungry. If you want to help or want more info, please visit our Food Drive page.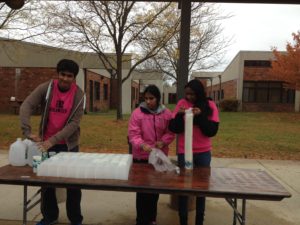 We hold many fundraisers throughout the year to raise money for our programs. The money we raise goes to buying supplies and keeping our sessions running. To help, please click on the link above.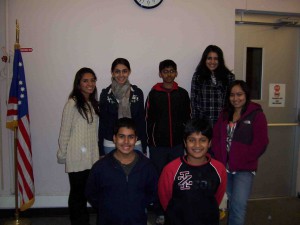 Every dollar matters in our efforts to help our community. By making a donation, you can help make a difference in the lives of the people around you. To donate to A2Z, please follow the link above for contact info and instructions.
Selected Volunteer Testimonials
I have been with various tutoring organizations in the past, but A2Z has been the most fulfilling for me. Helping the kinds of kids that walk through the library door every Tuesday has made each hour and half of being there very special. I believe the way A2Z provides learning is very unique and special. Not only are we teaching the kids about math, reading, and any other school subjects, but we are also teaching them about interacting with different people. Sometimes you get a very shy student but through the learning environment we provide it is hard to keep them quiet by the end of class. I believe that in order for a student to learn, he or she has to be happy where they are. It is commonly found that young students like to say, "School is boring!" However, at A2Z mentoring you will never hear a student say that because we teach with a fun but focused teaching method.

Arpan Somani

Joining A 2 Z has been a great experience so far in all aspects. It gives you a great feeling to know that you are helping someone and making a difference in their lives and that you are helping them become more successful academically. I enjoy working with young children and enjoy helping them as best as I can. It's an amazing feeling when you see them smile when they solve a problem or understand something more clearly. A 2 Z is a great program and I am glad that I joined. I am excited to continue being a part of it

Sahana Jayaraman

Ever since I started volunteering at A2Z in the Fall of 2006, I am delighted to see the amount of kids I have helped and truly made a difference in. I first heard about this program from my friends and it seemed to be a good way to give back to the community and help kids who were struggling in school. It's exciting to come every Wednesday to the school to help my student whether it is in math, science, language arts etc. I try to answer all my kids questions to make sure they are fully confident heading into a quiz or test. It's not only my kid who is learning something new each time but me as well. I learn something new about my student every week and sometimes, my student even teaches me something new! This is a truly amazing experience and I am sure to continue working at A2Z for the rest of my high school years

Nikhil Ramakrishna

In the beginning I was motivated to join A2Z because of how it would help me for College and volunteering hours. After only seven months of being in the program, I am now motivated to go to each session by each of the students I teach. I enjoy teaching children what I have learnt and can prevent them from struggling and making the mistakes I may have made when I was younger. It's much more fun (and easier) to teach lower grade children because I know they cannot outsmart me and they are willing to listen to someone older than them. Every time I teach my student, I learn better ways to help them understand what they are struggling with. I realize that everyone profits from this program like myself, the student, and the students parents. I hope that A2Z will keep running so that we can help better the lives of more children, one at a time.

Sagar Bohra

I have been a volunteer for A2Z mentoring for almost two years now. In those two years, I feel as though I have actually contributed to my community and helped make a difference. Through A2Z mentoring I am not only able to pursue my efforts in helping future generations, but I am also really learning from the experience. As a mentor, I feel that it is important that I teach my student anything he has trouble with-- in Math, English, or Science. All three of these are important subjects that everyone needs to understand in order to be successful in the future. English is definitely one of the harder subjects to teach, but when you find out that sometimes eight year old children can't read or write, the drive to help them augments from within. Over the weeks that I have tutored my student, I feel that our relationship has grown. I am able to tell when he finds something difficult and when he really does understand it. At first, my student would never tell me what he had trouble with in school, but now he asks me to teach him concepts that he doesn't understand. When I first started out mentoring students, I have to admit that I had a difficult time. When I couldn't get my student to understand, I felt so frustrated and I felt like giving up, but after more practice and patience, I was able to help out my student in so many different subjects. The most rewarding part of mentoring these underprivileged students, is to be able to watch them progress so much. They come in one day not understanding how to multiply and divide, and by the time they leave, they actually understand it. I'm really glad that I get to see how satisfied my student looks when he understands something that might have at first seemed difficult to him. I'm also extremely fortunate to have the opportunity to give back to the community that has done so much for me!

Ankita Satpute

I have been with the program since the summer of 2006 and I think it's a great idea. Being a mentor, I get volunteering hours but it is so much more than that. It helps me learn how to teach others and it also lets me give back to the community. It makes me feel good to know that I may have helped someone do better in school. Being more privileged, I feel it is my duty to help those who are less privileged than me. I found that when you make learning fun, the students are more willing to learn. I try my best to make learning enjoyable for the student by playing educational games or explaining concepts in an easier to understand way. All in all, I am proud of the work that I, and the other mentors, have done to help less privileged students in the area

Kunal Desai

It makes me feel great when I walk into the classroom where I mentor and I see a young, eager face smiling back at me, ready to work hard and learn something new. Whether I am teaching my students how to spell "cat" or how to do algebra, the joy I see in their faces when they realize that they have just learned something new always makes my day special. I feel privileged to be a part of such a dedicated mentoring organizations, although in many ways we are more like a family than an organization. I look forward to many more enjoyable mentoring experiences in the future!

Manu Venkateswaran

I have been a volunteer at A2Z mentoring for 2 and 1/2 years and each and every day I tutor, I expect my student to learn something that will help him not only in school, but in life. I also expect learn something. My past mentees were often times struggling in their classes, but after talking to them for just a few minutes, I see why they are confused. When my mentees actually understand a topic that has troubled them for quite some time, they become eager to get more problems. I understand that these some of these kids might not have the resources that they need to succeed, and by volunteering my time, it is my job to help them to the best of my ability. The A2Z experience has been wonderful and I will never forget what I have accomplished.

Piyush Podar

Ever since I was little, I have been helping my peers grasp ideas and concepts that they were previously having difficulty with. My friends would often tell me afterwards that I had a way with words that explained everything to them in a manner that no one else could. I am happy to have the opportunity to use this talent to improve the lives of those less fortunate than me. When I see the look on the faces of the children after they finally understand a problem or finally finished that really hard reading section, my heart rejoices. Even after only a few weeks of mentoring, I felt completely attached to this wonderful program. I couldn't help raving so much about it to my friends that they themselves were looking forward to become part of it. A2Z is everything anyone looks for in a tutoring program and I hope to continue volunteering here for many years to come.

Nikita Gupta

Throughout my life, I have seen what a difference a good education can make on a child's future. I know that I'm very lucky to go to a good school district, so I wanted to help students who don't have that chance. If children are our future, it's nice to know that I'm helping to make the future a little better. The best part about tutoring is not just helping someone learn, it's making someone want to learn.

Adeetee Bhide

I always knew there was a piece missing from my life...mentoring at A 2 Z completed me. I have been very happy with the A 2 Z Mentoring program since I joined last December. By teaching students, I not only improve the grades of my students, but I also bond with them. Mothers come to me after sessions and tell me how much their child has grown to love coming to tutoring class. It is truly one of the best feelings in the world when a straight C student comes to a session one night with his or her report card covered in A's and B's. Be a part of this wonderful program, and I promise you will love it as much as I do.

Neha Gavai

I enjoy teaching younger students in places where they are struggling and in concepts they are unable to grasp. I fell donating this hour and a half every week not only sharpens my math skills when teaching, but also goes towards helping a student excel in his class and fully understand school. When my student(s) come for their first lesson, they usually talk about how teachers lectures are boring and the are unable to understand. I try to teach my kids in a more fun way with minor games and i keep my talks long enough so that they comprehend but short enough so that they do not get bored. Sometimes it may seem that we are laughing and not focusing but I believe teaching them in ways they will remember is the best way and most effective way especially for elementary or middle school students.

Nikil Ramanathan

I volunteer with several different organizations, but A2Z Mentoring is the program that has made the most positive difference in my life. Volunteering at A2Z allows me to combine my two passions, helping others and working with kids. The children I tutor have trouble in school and rely on me to help them with tough concepts in reading, writing, and math. It's an important responsibility to assume, but knowing how much influence I have in their lives always motivates me. I am also driven by the continuing progress of my students, as they begin to grasp concepts that were frustrating and confusing only a few weeks before. There's no better feeling than to see a child receive an A or a B in a class they had previously been failing; it's one of the best rewards as a volunteer because I know that I have been doing my job. Through A2Z, I have been given the chance to help other members of my community, and I have used this opportunity to help others less fortunate than me. My experiences with the program have influenced me and will continue to effect me for a long time to come, and I am positive that the children I work with will cherish the knowledge and confidence that they have gained. With all the benefits for both the tutors and students, it's easy to see why any other volunteering organization would pale in comparison with A2Z Mentoring.

Deesha